By Luke O'Connor ,Kilkenny Cumann leader.
Last Saturday, the 27th of August 2022 marked the centenary of An Garda Síochána. This is an institution with a distinguished history of service to the nation. They helped to stabilise the state in the aftermath of the civil war. They upheld social order and protected people irrespective of political or religious affiliation during the troubles with some members even paying the ultimate sacrifice in losing their lives and leaving their loved ones behind as a result. This is a sacrifice for the country that you or I will never match and for many of us we'll even struggle to comprehend the selfless nature of this bravery. This centenary anniversary should have been a celebration of the service these brave citizens gave.
Unfortunately, I have a markedly different experience of our rank and file gardaí today and I am sure many in our populist movement do. On the day of the centenary I was booked to go to the Iverk show in Piltown, County Kilkenny with the political party I am involved in. (For full disclosure it is the Irish Freedom Party.) However, the week before a far left lobby group started harassing the agricultural show to pull us from their line up. The Iverk show relented and duly informed us that there was no space for us as they overbooked. This didn't wash as they were still advertising spaces while refusing us. Many mainstream political parties had stalls there and it was blatant discrimination not to allow us to take part. With all this in mind, I decided with a group of colleagues to leaflet people as they were approaching the entrance of the show. Upon arrival in the public car park our group were having a bite to eat before we began leafleting. At this point we were accosted by a senior Garda who told us on three occasions that we were not welcome in the public car park, we stood our ground until a kindly steward intervened and told him we were entitled to be there as it was a public space. When we began to leaflet near the entrance we were again told we would be removed. This was despite people having ample room on the path to walk past us, we were situated on a grass mound en route to the show. Still we persisted. Throughout the day we were peppered with sneering and slurs by numerous members of An Garda Síochána who were quite aggressive. While this was occurring local Garda Superintendent Ted Hughes was smiling for photos with local Fianna Fáil TD John Mc Guinness. The Gardaí have become beholden to their political masters and they are being used as the political arm of an increasingly inflexible Irish state.
This politicisation is an issue which has long stemmed from leadership positions within the Gardaí. We have had a series of corrupt and incompetent Garda commissioners. From Martin Callanan to Nóirín O' Sullivan to Drew Harris, we have seen a creeping bias overtake the Gardaí, one which has started impinging on anyone who wants to challenge the political establishment in this country. Martin Callanan's tenure will forever be remembered for his orchestration of the smear campaign against Garda whistleblowers Maurice Mc Cabe and John Wilson.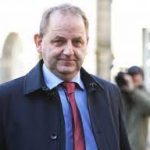 He even went to such lengths as to meet the aforementioned John Mc Guinness in a carpark to falsely claim that Mc Cabe "fiddles with kids" and how Wilson once "pulled a knacker off a horse and rode the horse back to the barracks." During this time there was a tug of war between the whistleblowers and the Garda hierarchy for the ears of the country's major politicians. In a sense, they had to try and discredit each other to see which metaphorical horse the politicians were going to back. With this in mind Callanan ordered the garda media chief, Dave Taylor to actively brief journalists against these two men who were members of his own organisation. This included allegations that Maurice Mc Cabe had raped a child which ended up in a report in Túsla. This was found to be totally false. Although a subsequent tribunal found this to be a coincidence, it strains credulity to think that the state apparatus had nothing to do with the erroneous report. It is hard to believe in coincidences of this magnitude.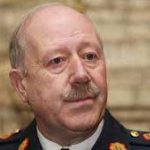 In the aftermath of Callanan's resignation, Nóirín O' Sullivan's stewardship, rather than purging the cultural stigmas in the organisation regarding truth and integrity, supported the increased scrutiny of the whistleblowers motivations rather than the institutional failings they were uncovering around garda behaviour on duty, tardiness, penalty point waiving for friends and family (which was widespread) and drunkenness while driving unmarked Garda cars. As crazy as it seems the substantive evidence gathered by Mc Cabe and Wilson still led to Garda counsel questioning why they were bringing this to light. They had obviously never heard of someone fulfilling their duty before. Indeed, when they asked the garda barristers about their legal strategy to impune Mc Cabe's good character, they replied it was on the instruction of Commissioner O' Sullivan.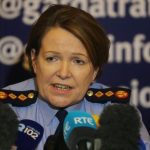 In the aftermath of her resignation she gave testimony to the disclosures tribunal that she "did not know" of her predecessor's disdain for Maurice Mc Cabe. This was found to be "improbable and disappointing" by the presiding judge, who also lambasted her predecessor for what he deemed to be mistruths after he denied slandering Garda Mc Cabe to numerous other prominent political figures. It is quite likely that both of these people who were meant to be guardians of justice in this country, lied through their teeth at tribunal. The Gardaí were becoming politicians.
What was wholly apparent during what will probably become known as the Mc Cabe era is that successive commissioners played politics with Garda Mc Cabe's life and his family's lives. This took such a toll on his mental health that he ended up being admitted to St. John's psychiatric hospital in Dublin. Only because politicians backed his diligent detailing of his complaints did these commissioners get caught doing the cardinal sin in politics which is actually getting caught playing politics !!! This led to the appointment of former PSNI man Drew Harris. He is perhaps the wiliest political operative of them all. He has reinvented how the organisation engages with the media and politics. Rather than continuing to promote the dark arts of yesteryear within garda ranks he has taken a page out of every demagogue in history. Frame your enemy in a certain way and if you don't have an enemy, create one. With that comes power.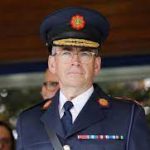 Mr. Harris has decided his enemy is the mythical far right leviathan. He used the Garda National Surveillance Unit to infiltrate supposed "Far Right Groups" who were anti lockdown and freedom loving. They were labelled hateful and bigoted by a Garda spokeperson. This anti terror unit has a team set up to gather intelligence on what they term "right wing hardliners". Bear in mind that this is the same Garda unit that monitors Islamic radicals and drug dealing operations involved with the Kinihan family. These are the quality of people that An Garda Síochána associate with hardworking Irish citizens who were concerned about the loss of freedoms in this country. They were essentially viewed as domestic terrorists by the state. I don't say that lightly. If you are familiar with the work of journalist Rodney Edwards of the Sunday Independent (He specialises in the area of right wing disinformation apparently!) you will know that for months he has intimated that Gardaí have pronounced that they are working in an undercover capacity on Telegram as well as keeping files on many people deemed a threat within this populist movement.
In contrast to the previous commissioners who were using the state apparatus to discredit members of the Gardaí, this commissioner is working in tandem with senior politicians (who are currently legislating against free speech) to increase the power of an increasingly authoritarian state. It is a threat to the very foundations of our democracy to discriminate against those who are political opposition to the government. It is a travesty of Irish policing. We have all come across this bias during the last few years, but I must say what I saw on Saturday at the Iverk show was deeply troubling. Even if we disagree with each other, we must put ourselves on the line to protect that right to disagree.